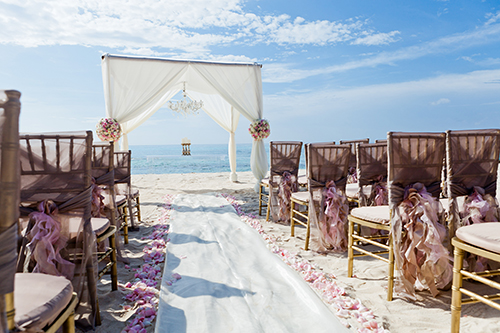 Anyone who has planned a wedding know the stress that can come along with it: accommodating out-of-town guests, budgets, time constraints, wedding venues, colors, themes. It's enough to drive a bride crazy! Don't let the most important day of your life stress you out. Let our Travel Consultants help answer the questions and help plan your DREAM DESTINATION WEDDING.
From helping you find the perfect venue, to answering Uncle Joe's questions about points, flights and room categories, we are bound to save you time, money, and ease the destination wedding STRESS.
We have the experience, education and connections to make your destination wedding perfect.
Click the button below for more information about marriage requirements in each destination.
Don't forget you can always take the red tape and paperwork out of the equation by getting married in the United States and then having a symbolic ceremony in destination.